Xtra – The specialists for brittle materials
Xtra
The specialist for brittle materials
The specialist for brittle materials.
The special granulator for demanding users
The screenless type of crusher granulators of the Xtra Series are ideal for brittle plastic materials. With large primary crushers, plastic sprues and parts are pre-crushed before being broken down to a final size via the toothed rollers (available with 4 and 5 mm teeth) without screening. There are benefits compared with blade granulators with screen, in terms of regrind quality and use, particular with brittle materials. As a result, the noise level is lower when granulating massive sprues and the regrind has fewer fine parts when processing brittle plastics.
The Xtra-Series machines are also very compact and easy to clean. The hardened cutting tools made from high quality steel alloys guarantee a long service life even when processing abrasive plastics.
The screenless crusher granulators are available in different configurations and are easy to adapt to specific user requirements.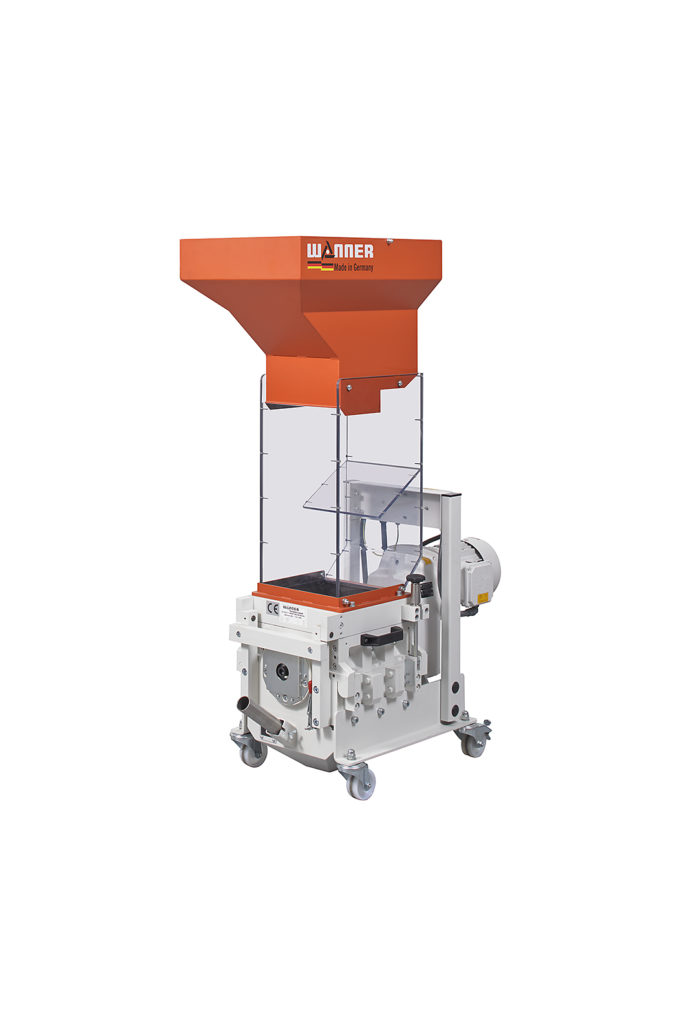 Xtra 2 screenless type of granulator in standard design