Dynamic – The universal granulator line for massive parts
Dynamic
The universal granulator line for massive parts
The universal granulator for massive parts.
The D-Series is now based on four model sizes:
D 25.25 with a cutting chamber opening of 250 x 255 mm²
D 25.38 with a cutting chamber opening of 250 x 385 mm²
D 25.50 with a cutting chamber opening of 250 x 505 mm²
D 30.50 with a cutting chamber opening of 300 x 500 mm²
The granulator with standard hopper can be equipped with an additional chute, which can serve as robot in-feed slide or tray for manual hand feed to suit the various feeding options.
The optional sound proof enclosure and a wide range of alternative motors, stands and controls allow the granulator to be tailored to your specific requirements.
The new rotor design with scissor cutting action guarantees a high quality regrind with an extremely low percentage of fines. The sound absorbing feed hopper and the solid cutting chamber made of vibration reducing die casted parts minimises the low noise level, even when granulating heavy parts. The unit is extremely easy to open and to clean, saving time and money.
Even with the optional sound enclosure fitted, access to the cutting chamber can be gained easily via a large door. Based on proven designs, the D Series offers improved productivity and excellent value for money.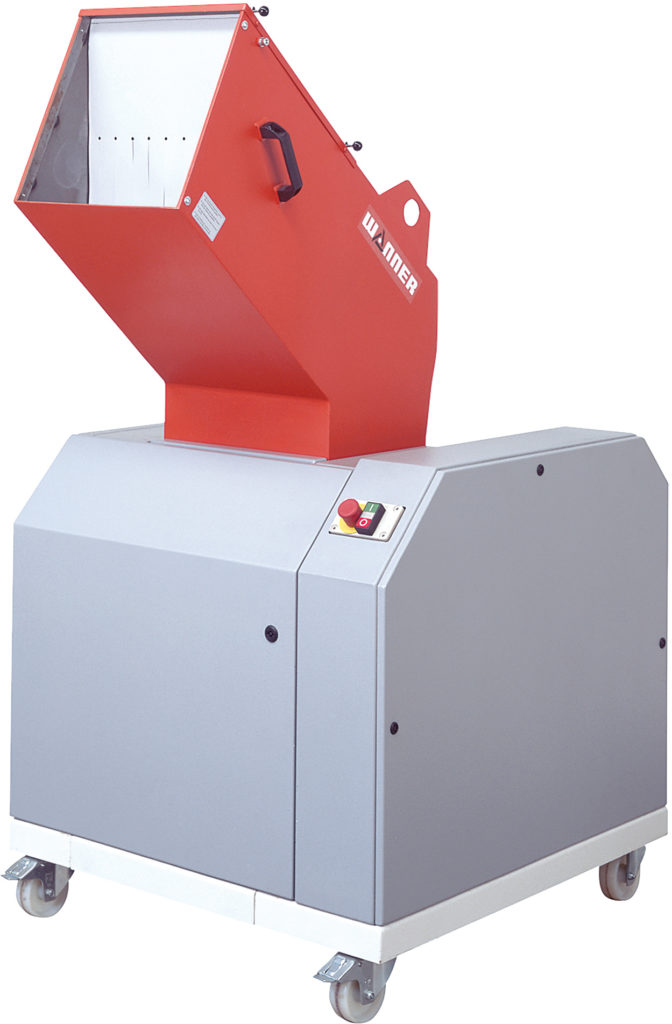 D 25.25 with sound proof enclosure